Discover more from Singal-Minded
A newsletter about science, social-justice-activism, why they sometimes fight, and how to help them get along better -- plus a good deal of other, more random stuff.
Over 30,000 subscribers
Introducing Blocked And Reported, A New Podcast About Internet Craziness
If you like my newsletter, you might want to give this a listen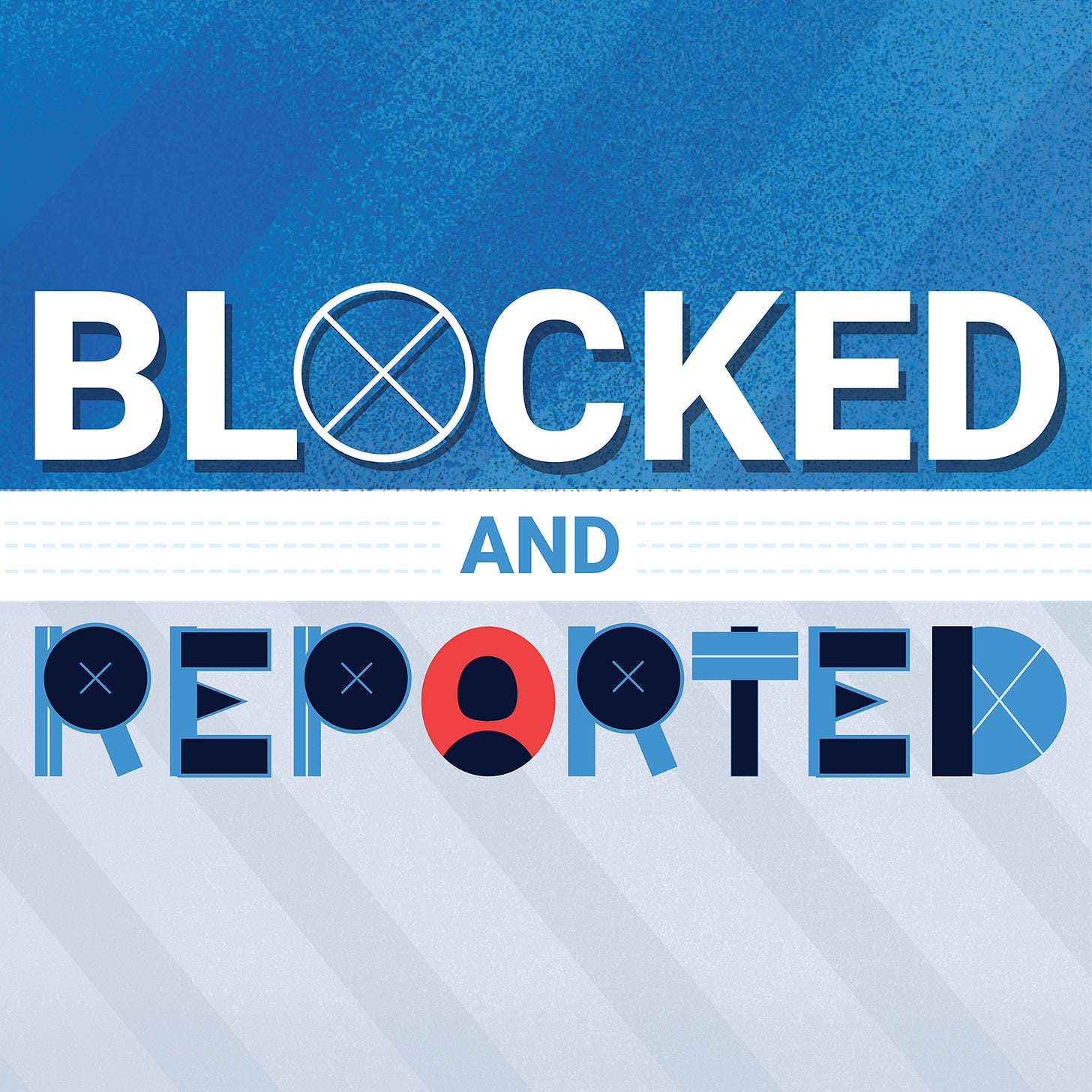 Sorry for the multiple notes during what is supposed to be a lights-out March for Singal-Minded, but I wanted to let you know that a podcast I've been working on with my friend Katie Herzog just dropped its pilot episode.
Blocked and Reported, which was one of the reasons this has been a very hectic month for me, work-wise, is simply about internet craziness and what it can teach us about humanity. That's it! We're casting a wide net for a reason: There is a huge amount of fodder to be mined from the internet's most dysfunctional communities, controversies, and people.
There's a lot more to come, but in the first episode, which you can listen to here (coming soon to all the major podcast services, and RSS here), you'll hear us discuss:
-Katie's VERY SPECIAL surprise pandemic announcement
-the "Why I'm leaving the left" subgenre of internet content, including its latest high-profile iteration
-whether bad, pandemic-spreading behavior has changed our views about online shaming
-some relics of the Old Internet of our youth that have given us comfort during this new, cooped-up existence
We're very much in the market for suggestions about subjects to discuss, or questions to answer, during future episodes. If you have either, please shoot us a note at blockedandreportedpodcast@gmail.com.
Enjoy! And remember that for paid subscribers, Singal-Minded will be back early next month.
(Our excellent logo was created by Mike Force, whose website is here.)