Discover more from Singal-Minded
A newsletter about science, social-justice-activism, why they sometimes fight, and how to help them get along better -- plus a good deal of other, more random stuff.
Over 30,000 subscribers
Win A Copy Of "Dare To Speak," On The Off Chance Free Speech Seems Like An Important Issue To You At The Moment
I mean why not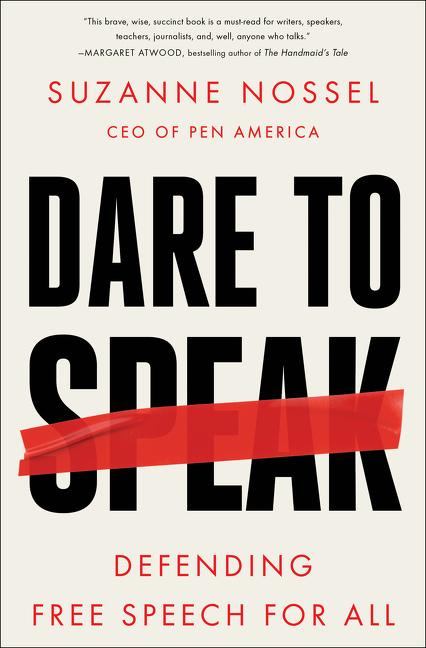 Hello! It is hot out. That is the most trenchant commentary I am capable of right now.
Here's some stuff you missed if you're not a paid subscriber:
"Don't ask about this girl, if she even exists" - Someone sent me screenshots from a social-justice-oriented group in which members eagerly tried to suppress discussion of the rape of a minor. This one was surreal.
"There's An Actual Ideological And Epistemic Crackup Happening On The Left And It Can't Be Bad-Faithed Away" - A lot of people are trying to pretend that there isn't an important debate emerging on the left regarding new standards of knowledge and evidence and fairness and other key concepts, but there is.
"What Good-Faith Defense Of Free Speech In The Workplace Looks Like" - Defending free speech means defending free speech, and too many people lack consistency about this.
"On Bari Weiss And The Growing, Embarrassing Problem Of Epistemic Closure In Progressive Media" - "[E]ven within progressive journalism, there is a quiet, but large and growing, backlash to the sorts of forces Weiss describes in her letter, at least if the emails and DMs I've been getting are any indication. I don't think the pundits and journalists celebrating Weiss's departure and continuing to loudly advertise, every day, how much contempt they have for 'traditional' concepts of journalism and public discourse understand just how outnumbered they are, and how fringe their views are."
"Everyone Loses When Journalists Play Rhetorical Calvinball" - A piece on some nonsensical recent commentary, and the false charges leveled against two writers I respect by the signatories of the Harper's counter-letter.
"Publishers Weekly, Literary Twitter, And The Problem With Online Rampartism" - An important outlet appears to have codified one of the most pathological norms to emerge from internet culture in recent years.
---
Win A Copy Of "Dare to Speak: Defending Free Speech for All" By Suzanne Nossel
As you may have heard once or twice, it is important to defend free-speech laws and norms. A new book on that very subject by the CEO of PEN America is coming out tomorrow.
Online trolls and fascist chat groups. Controversies over campus lectures. Cancel culture versus censorship. The daily hazards and debates surrounding free speech dominate headlines and fuel social media storms. In an era where one tweet can launch—or end—your career, and where free speech is often invoked as a principle but rarely understood, learning to maneuver the fast-changing, treacherous landscape of public discourse has never been more urgent.

In Dare To Speak, Suzanne Nossel, a leading voice in support of free expression, delivers a vital, necessary guide to maintaining democratic debate that is open, free-wheeling but at the same time respectful of the rich diversity of backgrounds and opinions in a changing country. Centered on practical principles, Nossel's primer equips readers with the tools needed to speak one's mind in today's diverse, digitized, and highly-divided society without resorting to curbs on free expression.

At a time when free speech is often pitted against other progressive axioms—namely diversity and equality—Dare To Speak presents a clear-eyed argument that the drive to create a more inclusive society need not, and must not, compromise robust protections for free speech.
I'm excited to read this for obvious reasons. There's also a virtual event tomorrow night being hosted by Politics and Prose that you might want to check out.
Thanks to the generosity of the publisher, Dey Street Books, I have three copies to give away. Physical copies are mailable to winners who live in the United States, e-book copies to others. Just send an email with 'dare' as its subject line to singalminded@gmail.com and I'll randomly select three names from all entries received by 10:00 a.m., Eastern tomorrow. As always, the first two go to anyone who wins (as long as they are at least a free subscriber), and the third is reserved for a paid subscriber. Good luck! I'll alert the winner by noon tomorrow so that those who don't win can consider ordering a copy, which they should.
Stay cool!