Discover more from Singal-Minded
A newsletter about science, social-justice-activism, why they sometimes fight, and how to help them get along better -- plus a good deal of other, more random stuff.
Over 29,000 subscribers
Welcome To Singal-Minded: Insufferable-Navel-Gazing Edition
How bad should I feel that some conservatives like my work?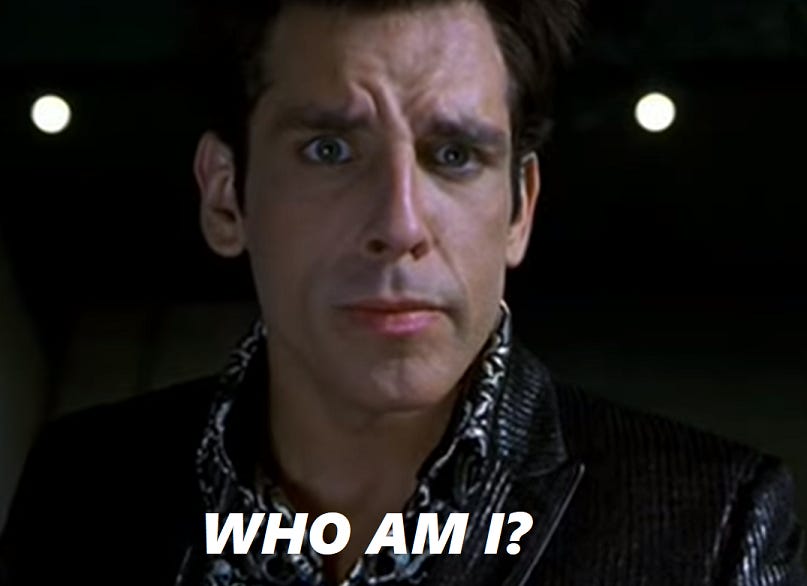 I'm very late to it, because I'm seemingly always at least a few years behind any sort of worthwhile culture, but last night I finished the second of the three books of Liu Cixin's The Three-Body Problem sci-fi trilogy, and this story is melting my brain (in a good way). Liu just packs in so many fascinating concepts, one after another after another  — his storytelling is almost ostentatious in the degree to which it keeps saying, "Oh, you thought that idea was cool? Watch this!" He just keeps one-upping himself and I am jealous of his mind and want to invent a device that will allow me to steal it. That is all. If you like science fiction and are as behind the times as I am, read these books.
---
Admin Stuff
I made a silly mistake. When I referenced Dave Holmes' recent piece in Esquire in my last newsletter, I originally included this sentence: "I am sorry that Dave Holmes was so homophobic as a young man — though I'm obviously more sorry for the poor kids he victimized — but this really has nothing to do with Nick Sandmann!" (Sandmann is the teen at the center of the MAGA hat/Covington Catholic High School/whatever/can-we-please-stop-talking-about-this-now controversy.) I was responding to a sentence in Holmes' article in which he wrote, "That face is me at that age, joining in the abuse of the gayest kid in class, on the days when I managed to work my way to second-gayest."
It's clear I completely misinterpreted the sentence in a strange way, and I regret the error — it's unfortunate that in a newsletter that was centered around how important it is to analyze evidence carefully and not jump to outraged conclusions, I did just that. I apologize for the error and fixed it on the web version with a full explanation. My mistake doesn't affect the thrust of my argument — projecting negative childhood memories onto a photograph or brief video of a teenager based on his facial expression is a terrible idea, whether those negative memories were of you bullying or being bullied — but still: My bad. (When I make mistakes worthy of corrections, which will happen from time to time, I'll try to be as transparent as possible by both correcting the live web version of the newsletter in question, and making a note of it in the next one I publish.)
Yes, I am going with Singal-Minded. It just feels the most right. Thanks for the many suggestions, including multiple recommendations of The Singal and The Noise and Singal-to-Noise Ratio, both of which are pretty good. There were some other memorable suggestions as well, and a certain, uh, theme emerged:
Singal-Malt Jesse: Straight, No Chaser
Singal White Male
Singal Boost
Singals Night
The Singal Worst Newsletter Ever
Every Singal Thing
AND SO ON. You guys really latched onto this nameplay thing. But Singal-Minded it is. Next step is figuring out what to do about a logo. Maybe I'll call in a favor* with one of my design-y friends.
(* shamelessly try to get them to do work for me for free in exchange for a hypothetical beer-to be-named-later)
---
Heartbreaking and gorgeous.
---
A Reader Asks: Why Quillette?
A few weeks ago, Quillette published a podcast in which I discussed my cover story in The Atlantic from over the summer, and my other work on youth gender dysphoria, with Jonathan Kay, an editor there. It was a good conversation: I was given a chance to go into an appropriately deep level of detail on a fraught and complicated subject, and I stand by the interview completely. To my knowledge, no one in my general ideological ballpark has raised any substantive issues with it. Not with me, at least.
Naturally, the fact that I gave an interview to a somewhat controversial outlet caused a minor blowup on Twitter — everything causes a minor blowup on Twitter — but I also got some good-faith questions about that decision from people who seemed to be actual regular readers of mine rather than Twitter trolls. One such reader was 'b,' who sent me a smart email.
(Here's the parenthetical for readers who, unlike me, don't spend masochistic amounts of time on Twitter and wading foolishly into internet-culture controversies: If you're unfamiliar with Quillette, you can click on over to the site itself, read this article in which Politico dubs it "The Voice of the 'Intellectual Dark Web,'" or read this somewhat but not entirely critical review of its output by Daniel Engber, an excellent social-science-oriented writer at Slate. If you're unfamiliar with the IDW, here's the article that popularized the phrase last spring and here's Alice Dreger with what is in effect a rejoinder centered around her own supposed status as one of its members, which she rejects.)
It reads, in part:
Hi Jesse,

As a baseline: long-time twitter follower, like your sense of humor, [etc.] I wonder about your decision to do the Quillette podcast, though. It seems like one of those things that, given how the left views Quillette — self-styled bold contrarian truth-tellers who are essentially just dopey / aggrieved / anti-PC provocateurs — is not likely to convince anyone of anything.

I suppose your response might be: I can't be penned in by what insane left-wing Twitter thinks, they'll never accept me, and this whole who you can and can't associate with thing is nuts. Which, true enough. I also can imagine when you've been as mischaracterized and slandered as much as you have [probably a reference to some of the reactions to my work on GD, including a significant error pertaining to my Atlantic article in a New York Times column], you'd want to take any opportunity to set the record straight. And I know, from following you, you'd prefer to have such a conversation with liberal skeptics.

I'm not saying Quillette is, like, Stormfront—presumably you would not do a podcast with Stormfront—but I think, weighed against how Quillette is viewed (a view which, for what it's worth, I think is largely correct, though occasionally they'll have something good), and given that one vein of criticism against you is of the "Dude, have you seen who your followers are/who your future companions are going to be?" variety, it seems a strategic error, and not worth it. It makes the people you're trying to convince, if you're trying to convince them, more rather than less skeptical.
I got b's email before I launched this newsletter, and it's been bouncing around in my head for awhile. It points to some interesting questions about what it means to be a journalist with a social-media presence these days, and it got me thinking about what I value and what I'm trying to accomplish with this whole, well, being-a-writer thing. (I told you there'd be navel-gazing this morning!)
A lot of what b's referring to with regard to the tactical question of granting an interview to a place like Quillette has to do with Twitter stuff, which is difficult to explain to anyone fortunate enough to not be on that platform. In short, there's a subset of people on Twitter who don't like me or my work and, predictably, used my Quillette interview as yet further proof that I [insert accusation here]. I can't really worry about that — "insane left-wing Twitter" is, in fact, insane. Like other hyper-ideological online communities, it isn't a group of people seeking any sort of dialogue or understanding, and the fact that I consider myself pretty left-wing doesn't make a difference either to my assessment of that group or to that group's assessment of me. (I'm oversimplifying in treating "left-wing Twitter" as one monolithic group, as I'm sure b would agree — I think they s/he was using shorthand — but I promise you you do not want to hear my unabridged thoughts on how to understand various left-of-center Twitter subgroups and how they relate to one another.)
In a broader sense, I guess this question just comes down to what I'm trying to accomplish with my journalism and the (relatively small number of) interviews I get invited to do. My general goal, especially when I'm writing or speaking about science, is to spread accurate information about complicated subjects, and to do my best to not let my ideological priors interfere with my ability to come to accurate and well-reasoned understandings of those subjects.
Whatever one thinks of Quillette, it has a lot of readers these days, and they come from a pretty wide swath of the political spectrum. I'd imagine a lot of them want good and accurate information about gender dysphoria, and the format of this particular interview — an extended Q&A in which the entire thing, or close to the entire thing, was going to be posted online — meant there wasn't really any chance of my words being taken out of context or used toward ill ends. I was able to explore, in depth, some tricky terrain, and I hope at least some listeners found it useful.
There are some outlets I wouldn't do any interview for. Not that they'd ask me, but I'd never talk to Breitbart, for example — it's just too close to an outright white-nationalist publication (and I'm probably being too generous with that description) — nor to other publications in that general vein. But there are plenty of conservative publications I tend to have serious disagreements with, like The Weekly Standard or The National Review, where I would do a podcast interview if asked, as long as they agreed they wouldn't edit it that much. What's the harm? I see only upside: Conservative audiences are, all else being equal, probably more skeptical of physical transition for young trans people than they should be, too hung up on the downsides rather than the upsides, and so on. If I could serve as a credible voice from the left on this subject — one who included the necessary caveats where warranted — wouldn't that be a good thing? And if my questioner misrepresented the science, or presented things in a sneakily misleading way, I'd be right there to push back (this wasn't an issue with Kay).
I think the same logic holds for Quillette, whose readership probably isn't as conservative as these outlets', but which does likely include many people who take what is, to my mind, too conservative a stance on issues pertaining to youth GD. So at the end of the day, I simply viewed the Quillette interview as a chance to help better inform that podcast's listenership about the nature of a complex and controversial area. I don't see any negatives to having done so, except in the form of reputational damage among the sorts of people who would view it as a major strike against me. But I don't think that's my readership, anyway — my readers, and the sorts of people I'm hoping become my readers, probably have fairly liberal stances on this sort of question. Maybe some of them will say "I enjoy your work, but I think that was the wrong move," like b did, more or less. Which is fine — we can disagree. (As a side note, I'd be a bit more reluctant about being interviewed for a story in a publication that felt like an ideological "away game," because there I'd have less control over how my words were used, and I could easily be quoted in a way that robbed a given point of its necessary context.)
Finally, there are indeed some people who say to me (mostly on Twitter) things like, "Dude, have you seen who your followers are/who your future companions are going to be?" They often act upset or get scold-y over the fact that I've picked up some conservative-leaning Twitter followers and readers as a result of stories like the Atlantic one, my deep dive into the flawed implicit association test, and others. I've always been confused by the idea that I'm supposed to be worried by this, or view it as an indictment of the quality of my work. The IAT is a liberal darling, as are certain harmfully oversimplified narratives about gender dysphoria, so of course conservatives like seeing those ideas critiqued and will laud those who do so. But my motivation for critiquing them is that I don't think we can solve the problems these ideas are intended to help solve if the ideas themselves are shoddy — not that I think the problems themselves aren't real and pressing.
So if a conservative reader of mine said that he thought my IAT story showed "implicit bias isn't a problem" — even though I explicitly explain why that's a misunderstanding in the article itself — or that my Atlantic piece showed "trans people have too-easy access to hormones" — ditto —  I would correct him for being wrong. But I simply reject the idea that I should ideology-police my Twitter followers or readers, and I especially reject the idea that I should feel bad that people from a variety of ideological backgrounds find some value in my work. It's the sort of thing only someone who spends way too much time on social media, getting yelled at by idiots and caring what they think, would worry about, and if you style yourself a journalist and find you do worry about this, your integrity is in grave danger.
As for my "future companions," in the real-life sense? I imagine they will look a lot like the companions I have at present: My friends are mostly Obama-liberal types, with a smattering of more radical leftists and a smaller smattering of centrists thrown in. They're good people! And the vast majority, thank God, are normies who don't understand any of this Twitter-drama stuff.
---
Questions? Comments? Recipes? Lawsuits? Photos of bunnies? An ancient koan that will knock my beleaguered brain onto a higher plane of consciousness? I'm at singalminded@gmail.com, or on Twitter at @jessesingal.