For The Love Of God Can We Please Stop Talking About "Bernie Bros"???
(After this post, I mean)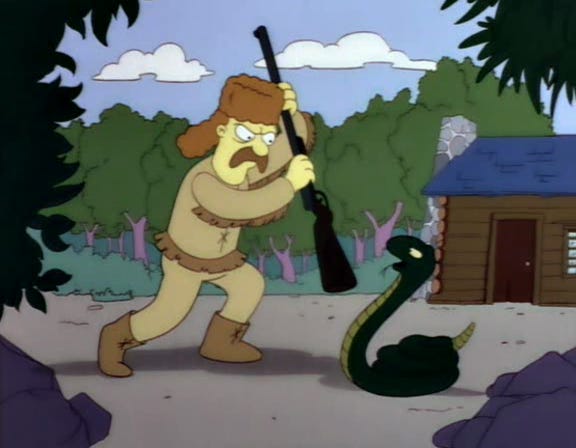 (An image from The Simpsons in which Jebediah Springfield, the founder of Springfield, is about to bash a snake with his rifle.)
If you are not on Twitter, then you may be blissfully unaware of the extent to which online bullshit has melted the brains of many professional journalists and pundits and activists, and seems to be seriously influencing their …
Keep reading with a 7-day free trial
Subscribe to Singal-Minded to keep reading this post and get 7 days of free access to the full post archives.