Discover more from Singal-Minded
A newsletter about science, social-justice-activism, why they sometimes fight, and how to help them get along better -- plus a good deal of other, more random stuff.
Over 30,000 subscribers
Win A Copy Of A Brilliant New Satire Of Woke Wellness Culture
"Self Care" is an excellent and timely novel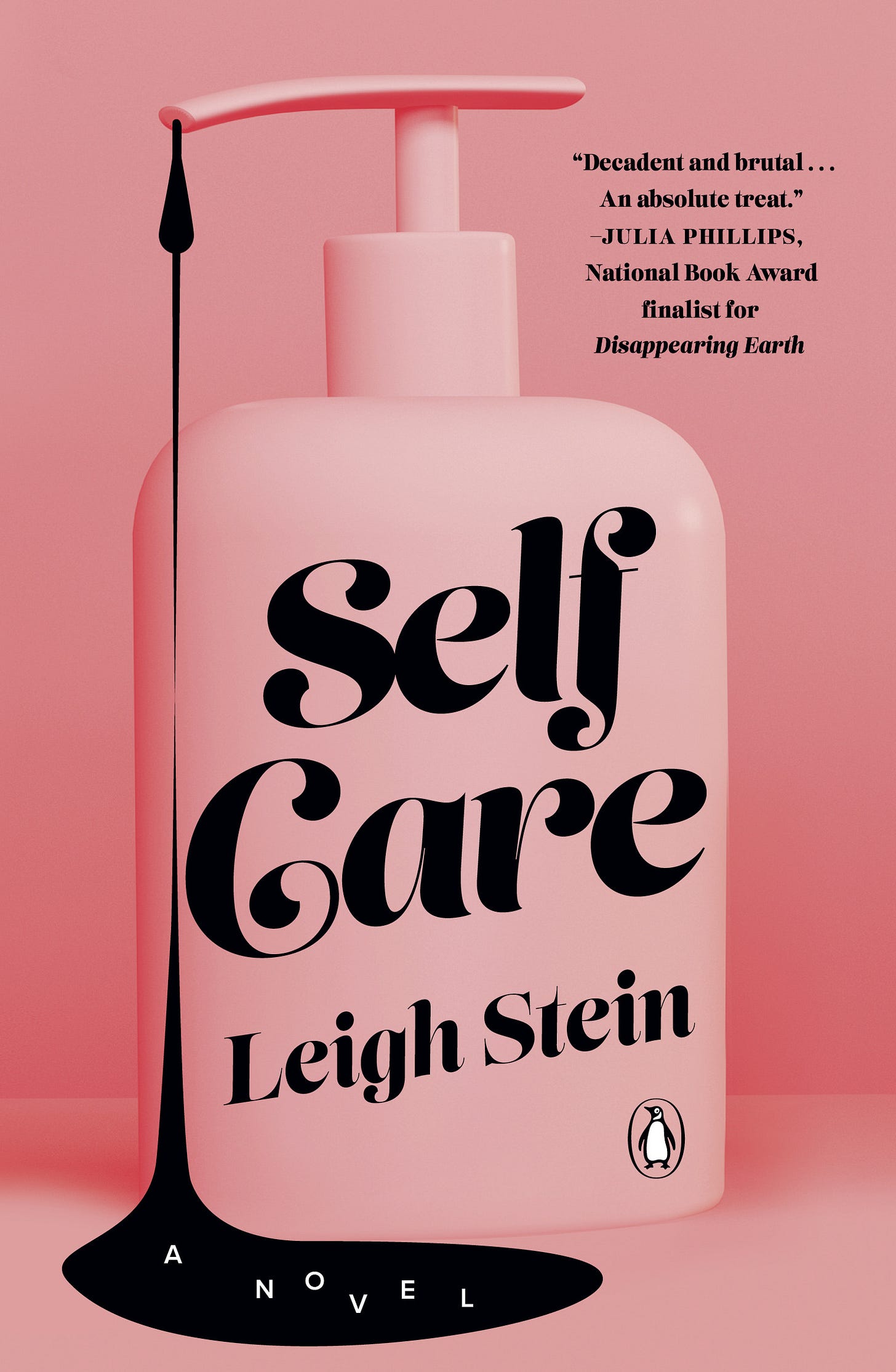 Hello! It is that very special time of the year when we swap out our spring anti-pandemic gear for something a bit lighter and more breezy. I hope you are handling these insane times okay. Below is a rundown of my recent paid content. Below that you'll find today's book giveaway.
When Journalists Pretend To Explain — I thought Vox's coverage of a New York Times controvery highlighted a lot of what is wrong with media right now, so I dissected it.
What Happens When Privileged People Dominate The Conversation — The idea that people should cut off family members who aren't sufficiently anti-racist — which, in addition to whatever moral problems one might have with it, is completely untenable for anyone who doesn't have significant resources of their own — is a good example of how class is subtly influencing the national conversation.
You Shouldn't Ruin Teenagers' Lives Over Racist Social-Media Posts — Shouldn't be controversial, but people are adopting completely different standards when it comes to teenagers posting racist memes versus teens who commit much more horrific acts.
Vital Dividing Lines Based On Class And Education Are Being Erased From The Police-Reform Conversation — More of my relentless Times-bashing! This time about a story on the mottos "Defund the police" and "Abolish the police" that simply ignored black public opinion on these questions.
It's Crazy That There Are People On The Left Resolidifying Whiteness — "It is crucial for white people to acknowledge and recognize our collective racial experience." White nationalist, or progressive anti-racist?
Book giveaway time…
Win A Copy Of
Self Care
By Leigh Stein
This is a wonderful and hilarious novel. Here's the basic rundown from the publisher:
Maren Gelb is on a company-imposed digital detox. She tweeted something terrible about the President's daughter, and as the COO of Richual, "the most inclusive online community platform for women to cultivate the practice of self-care and change the world by changing ourselves," it's a PR nightmare. Not only is CEO Devin Avery counting on Maren to be fully present for their next round of funding, but indispensable employee Khadijah Walker has been keeping a secret that will reveal just how feminist Richual's values actually are, and former Bachelorette contestant and Richual board member Evan Wiley is about to be embroiled in a sexual misconduct scandal that could destroy the company forever.

Have you ever scrolled through Instagram and seen countless influencers who seem like experts at caring for themselves—from their yoga crop tops to their well-lit clean meals to their serumed skin and erudite-but-color-coded reading stack? Self Care delves into the lives and psyches of people working in the wellness industry and exposes the world behind the filter.
I found that I wanted to copy and paste something from almost every page into this post — the book is that funny and well-written. Let's just go with this, from very early on:
Richual asked: when's the last time you put yourself first? Our app pressed a pause button on all the bullshit in daily life. You could track your meditation minutes and ounces of water consumed and REM sleep and macros and upcoming Mercury retrogrades and see who among your friends was best at prioritizing #metime, based on how many hours a day they spent on the app. It was a virtual space where @SmokyMountainHeartOpener posted videos of herself doing forearm stands in a thong leotard and @PussyGrabsBack shared photos of her feet soaking in Epsom salt after a march.
This is a great book that is likely going to be overshadowed because people will unfairly write it off as unimportant or trifling given the pandemic and the protests. But if anything, it is more relevant right now. After all, in addition to the very worthy activism that has been sparked by the protests, anyone who spends a minute online will see the weird, endlessly expanding space in which wellnesss intersects with social justice. There is a deeply narcissistic aspect to how we talk about these issues. We're seeing multiple strains of this narcissism, from Robin DiAngelo's number-one-bestseller book, in which the most interesting and important thing white people can do to fight racism is to navel-gaze, to the general therapeuticization of online discourse, which shifts the focus away from big societal structures to individuals, who are endlessly (they will tell us on social media) aggrieved, traumatized, oppressed, and so on — and the more they are, the more clout and attention they can rack up.
Yes, people are hurting. I'm not saying otherwise. But we lose something when our primary way of explaining discrimination and oppression is through a therapeutic, individualistic lens. When everyone is competing for oppression-points, and when reforming society is recast as a self-improvement endeavor, it becomes even less likely that those of who are concerned about the state of the world will be able to band together and improve it.
Leigh's book nails all this. It captures the moment with tremendous verisimilitude. But I think that people are going to fail to draw the right connections and potentially overlook it, so I'm happy to do my small part to prevent that from happening. Send an email with 'self' as the subject line to singalminded@gmail.com. I'll draw three at random — one slot, as always, reserved for a paid subscriber — and if I draw yours, you win a copy. I'm going to do this around noon Eastern, tomorrow, so I can notify the winners quickly and encourage anyone who doesn't win to just go ahead and order the book. It deserves to sell well.
---
Questions? Comments? Extended screeds about how I have personally wronged you? I'm at singalminded@gmail.com or on Twitter at @jessesingal.